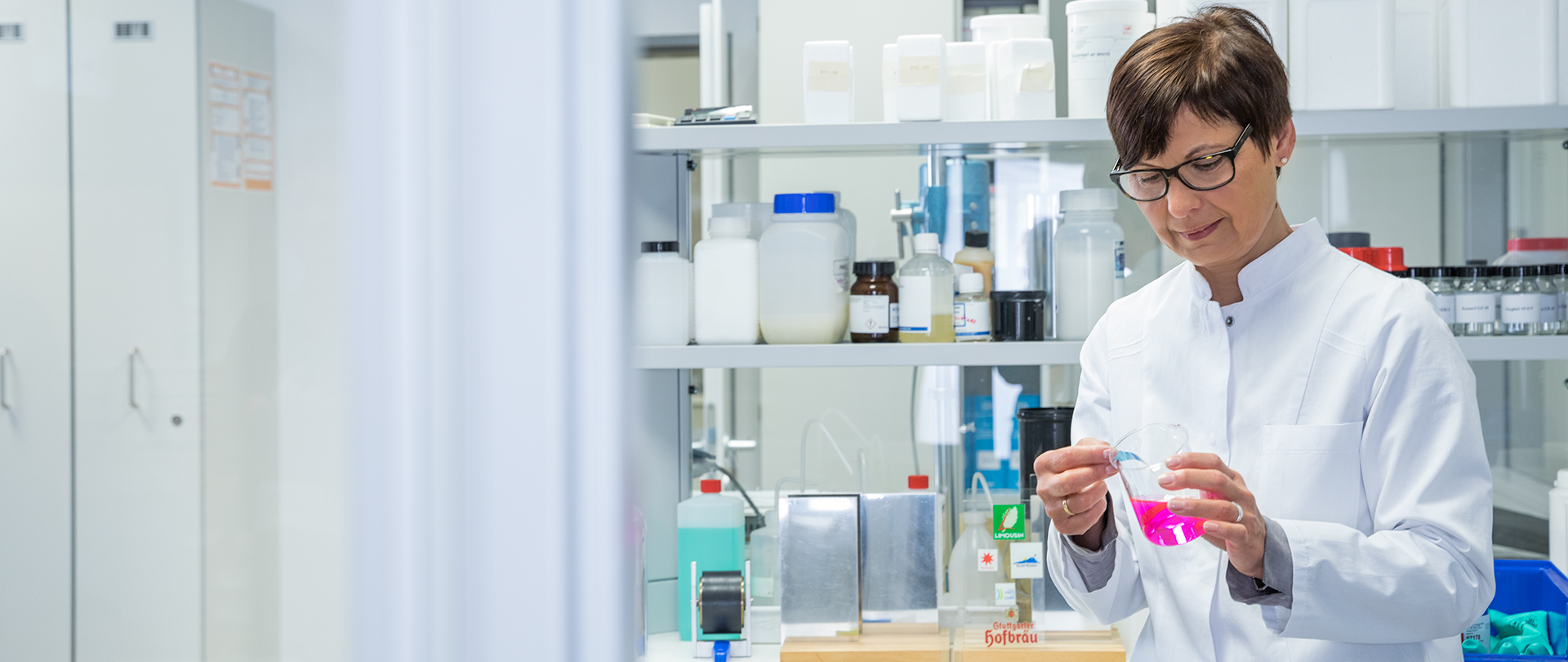 Give us a challenge.
We love to try new things.
At Bentlage, the future starts in the lab.
A company's current business can only be state-of-the-art when it gives enough consideration to its future. For us, this consideration begins in the lab, which is why research and development plays a crucial role in our business. We think it is the best way to invest in the future. By combining the latest results from our own research and development with our extensive experience, we can provide our customers with the technically sophisticated and reliable solutions we are known for.
Research is customer service.
How can we make sure that our research and development is not just an end in itself, but actually helps to meet essential market requirements? By involving our customers in our innovation activities at an early stage. This combination of innovative strength and customer proximity has become a crucial success factor for us. It has made our research and development division into what is probably our most important service division, and has made Bentlage into a real problem-solver.
Our customers are always providing us with new base products so we can test their process capabilities – with measurements of adhesive power, SUN tests, QUV weathering tests, abrasion tests, wash tests, high-pressure cleaner tests or tests of solvent resistance and heat resistance. This allows various product behaviours, such as the effects of different weather conditions, to be tested in our lab in simulated conditions.
The constant stream of new findings, methods and technologies from our research and development lab have therefore not only helped us produce our own forward-looking products and trademarks, but also allowed our customers to achieve success. It is primarily because we are always ready to take on the challenge of our customers' next milestones that we are still leading the way today.
Talk to us
Tell us what you're up to and together we'll figure out the right labelling solution to move you forward.