Reference from the field of adhesive roll labels
Customer: an ink cartridge manufacturer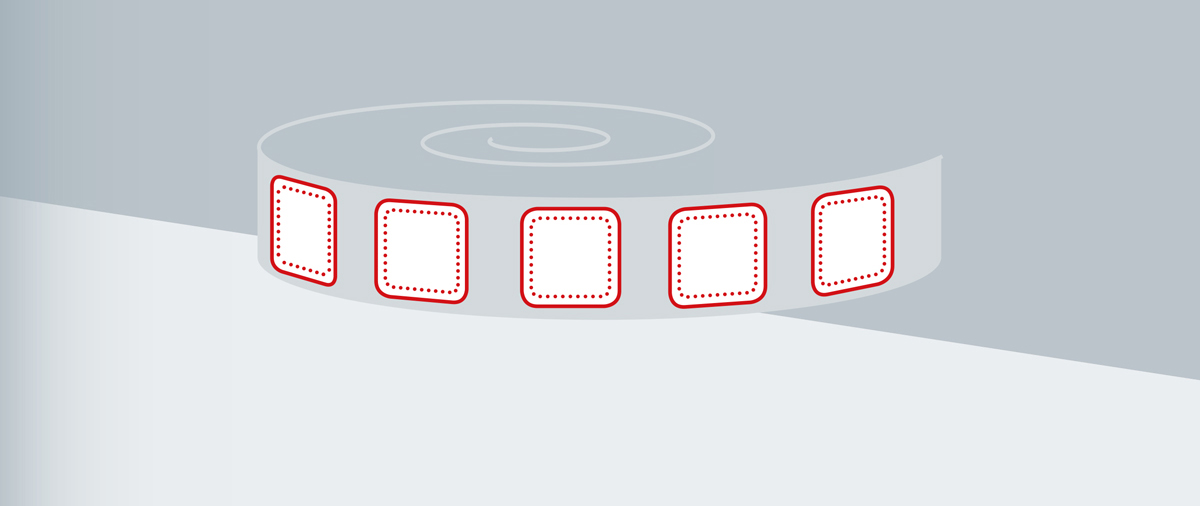 Starting situation
A transparent label with a particular form is applied to a new plastic container for ink cartridges in a workshop for the disabled. However, transferring the labels without creasing so that they fit perfectly requires too much time, which means that the price of the finished product does not allow any room for manoeuvre, for example if individual components become more expensive.
Task
Reducing transfer times.
Bentlage solution
In order to allow work to be done without creases and as quickly as possible, the labels are now transferred in a different way. In order to pass on this information in as simple a form as possible, the customer has been supported with a short video. This has allowed the label transfer times to be reduced.
In order to simplify the procedure, the labels have been optimised and manual samples are now produced in advance. This gives the customer the ability before batch production to test the material, adhesive and perforation on the original base and to identify potential problems during handling in the workshop for the disabled.
Talk to us
Tell us what you're up to and together we'll figure out the right labelling solution to move you forward.