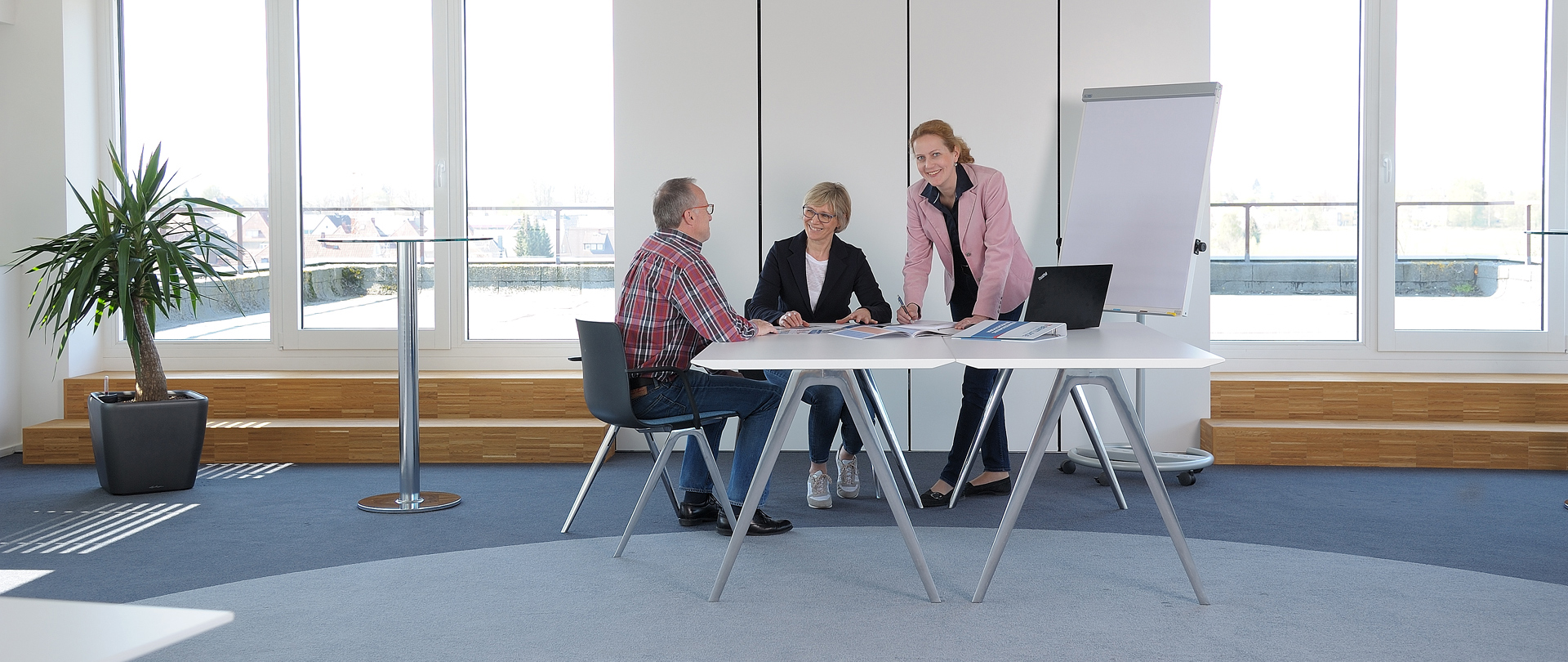 Valuable consulting is
sharing valuable knowledge.
When you start something new, you want to make sure you've thought of everything. We're here to help.
You may already know that our consulting strengths lie in customer proximity, or that we are your experts in all kinds of labelling and decoration, and that our products can be used in every area imaginable. It could even be said that our company's products can be found in all areas of life.
We are happy to share this expertise when business partners involve us in the development of new products, as this generally entails a number of challenges. Daring to take on new things is simply part of our identity. We are therefore very much used to working closely with our customers even as early as the development phase. The advantages of an excellent, high-quality consulting partnership are clear:
Most importantly, we make time for your company and your priorities.
We can share our knowledge early. That not only produces better results for your ideas, but also helps you save time and money.
We support you during the planning of your idea by determining the right materials.
We are problem solvers and consistently deliver high-quality performance. In the process, we offer our clients an almost inexhaustible choice of possibilities to turn their ideas into reality.
We provide you with effective support during the commercial implementation of your new products.
So if you do not already work with us, give us a try. Meet with us for a no-obligation initial consultation. We look forward to it.
Talk to us
Tell us what you're up to and together we'll figure out the right labelling solution to move you forward.