Reference from the field of anti-slip foil
Customer "Wulfhorst Special Tricycles"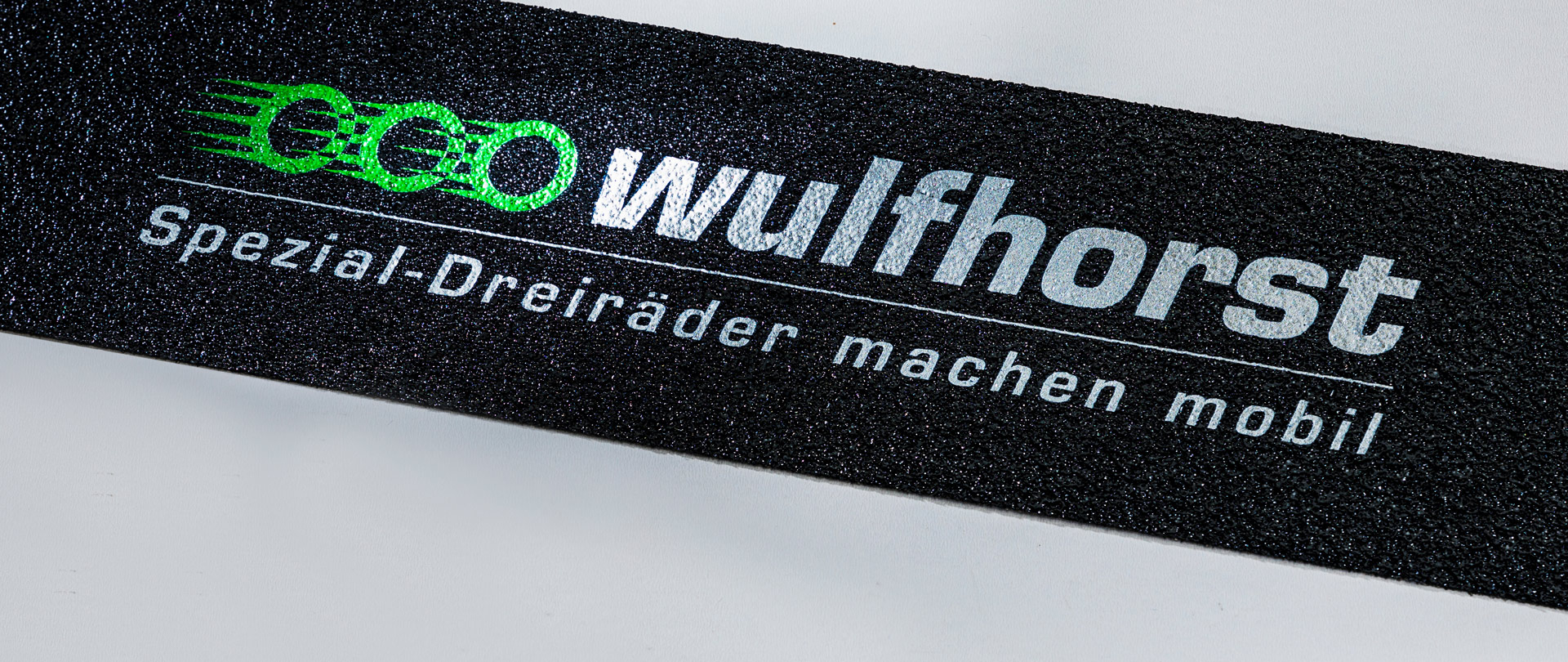 Starting situation
Wulfhorst is an expert in tricycles and special cycles in the cycling segment, and can serve the specific individual needs of senior citizens and people with disabilities. In this market niche, Wulfhorst's technicians and engineers develop customer-oriented and needs-based cycling equipment to a particularly high standard.
Task
To optimise the mounting process for the "Lucky 20" seat tricycle.
Bentlage solution
To improve the feeling of security when mounting the tricycle, an anti-slip foil with a particularly high grip was developed, and the Wulfhorst company name and logo was printed on it.
Talk to us
Tell us what you're up to and together we'll figure out the right labelling solution to move you forward.